Welcome Readers and Fellow Hurricane Storm Adventurers!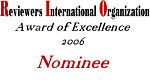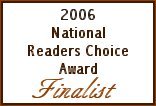 After having to meet contract deadlines two years running without power due to hurricanes, I've learned my lesson and scheduled my 2006 deadlines around the official hurricane season. My Hurricane Francis and Jeanne book, Courting Danger, won the 2006 Gayle Wilson Award of Excellence for Romantic Suspense Series and received third place in the RIO award for Romantic Suspense. Not too shabby for a book written on my AlphaSmart with a book light as I floated in a pool at night to stay cool while I went 10 days without power and a generator.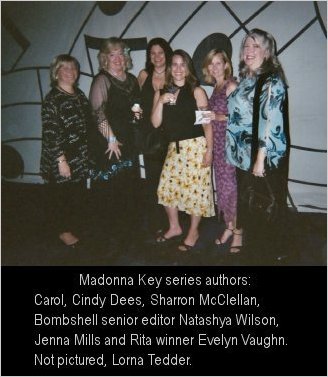 For the 2005 season I did have a generator; good thing as I again went 10 days without power after Hurricane Wilma. Still, I did have to brave streets with no working traffic lights to search high and low for a post office running on a generator in order to mail in Shadow Lines, Book # 4 for the exciting new Bombshell continuity Madonna Key. However, my adventures pale in comparison to my heroine Eve St. Giles's battle to stop a worldwide pandemic. Click here to read an excerpt.
You can find more about this fabulous collaboration at www.MadonnaKey.com, and please join in the discussion board at eHarlequin.com Community - THE MADONNA KEY New 7-book miniseries. And don't miss the Silhouette Bombshell Online Read, False Idols, by Jennifer Mills, the prequel to the Madonna Key series.
Of course, there's my eclectic collection of favorite links, a photograph gallery, the proverbial bio, and my blog Trials and Tribulations where my precious ShihTsu Maddie occasionally posts. I hope you enjoy your stay and come back again frequently as I will throw contests on a whim, such as to celebrate a dynamite book review, a good day in the legal trenches or a blue moon.

As we say in Florida, have a good one. And thank you for reading my books!

Shadow Lines - Book #4 Madonna Key Series
A Tribute to New Orleans in Photos