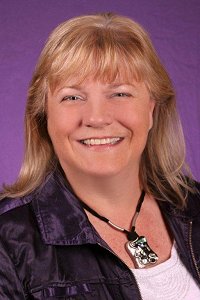 Hi. I'm an attorney by day and a writer by night. I learned to love books at an early age because of my parents' nightly ritual of reading to me. Of course, at age four I wrote my first masterpiece "Robbie The Robot" to my family's rousing ovation. However, the die was cast when Mom introduced me to the heart-stopping gothic romances when I was eleven.

Although I dabbled with writing off and on, I finally took my dream in hand and joined Florida Romance Writers and Romance Writers of America in order to learn my craft. Any author will tell you there is no sweeter moment when you get that first book sale, but every book is special as you put your heart and soul into your writing. I love exploring emotionally-drawn characters and their reactions to whatever life throws at them.
When I'm not practicing law or writing, I love to travel, take photographs or work on home-makeover projects. I play trivia weekly with friends and am a wine enthusiast. I'm also a genealogist buff who thrills to learning about my ancestors. A South Floridian who is used to doing the hurricane drill, I live with my beloved Shih Tzu, Maddie, who often makes guest appearances on my blog and Facebook page.
I hope you will escape with me to compelling, heart-racing stories.